Technically, it's still fall, but it sure feels like winter out there!  Temperatures across much the country dipped way low today.  It's one of those days, ya know, almost time for holiday break, you can hear the wind whipping outside the  window and rattling your Christmas lights, and the temperature inside your bed is at least 20 degrees warmer than the air in the rest of the room so you'd like to stay in it just a little longer…. I thought this the perfect opportunity to share some beautifully styled rooms that evoke that cozy feeling.
First up is a traditional, rustic mountainside lodge-ish living room that has soooo many elements that scream cozy and that I love including wood beams, lovely expansive arched windows, stone fireplace and the clincher…. yep…. turnbuckles!  I can't resist a good turnbuckle.  My one edit in this room would be to lighten up the sofa color since it sort of blends in to the same tone as the fireplace.  Maybe an ivory sofa draped with a faux fur throw would  be perfect in this room.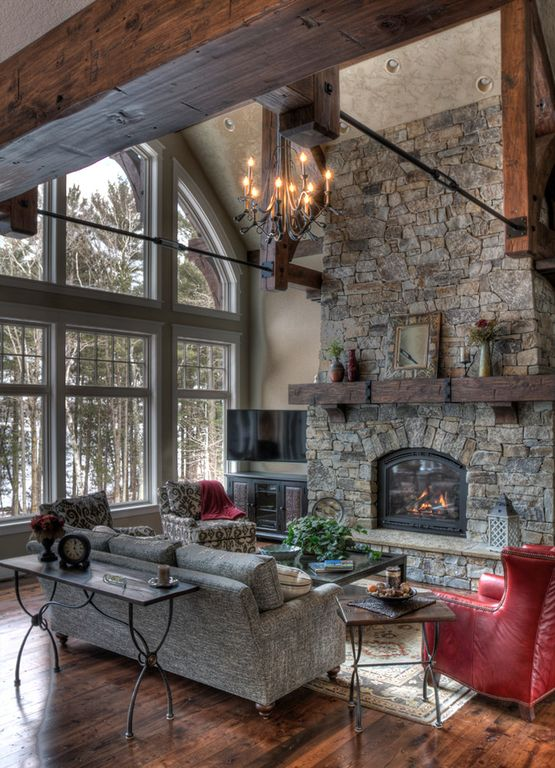 This room at the Twin Farms Resort and Spa in Barnard, Vermont is so luxurious and cozy.  No tippy-toeing on frozen ground outside necessary, because it's completely enclosed!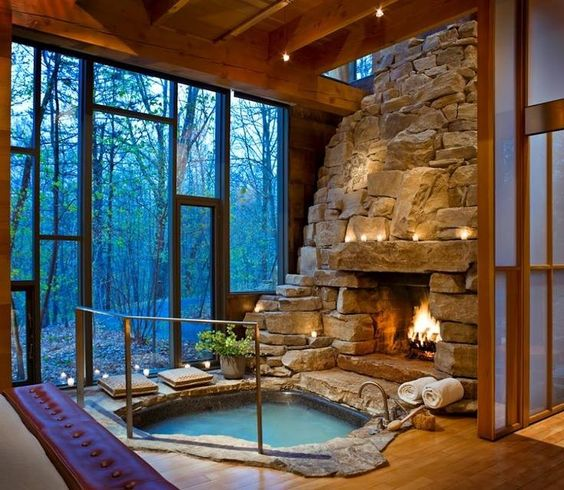 This room for Country Homes and Interiors, photoed by David Brittain, makes me think it's in an English cottage on a countryside farm dotted with fuzzy sheep.  I spy shiplap in the hall, a chunky wood and brick fireplace and varied prints and patterns on all of the textiles which screams warmth.  I could curl up here with a spot of tea, a biscuit and a good book (can you tell I'm doing this in my British accent?) any day.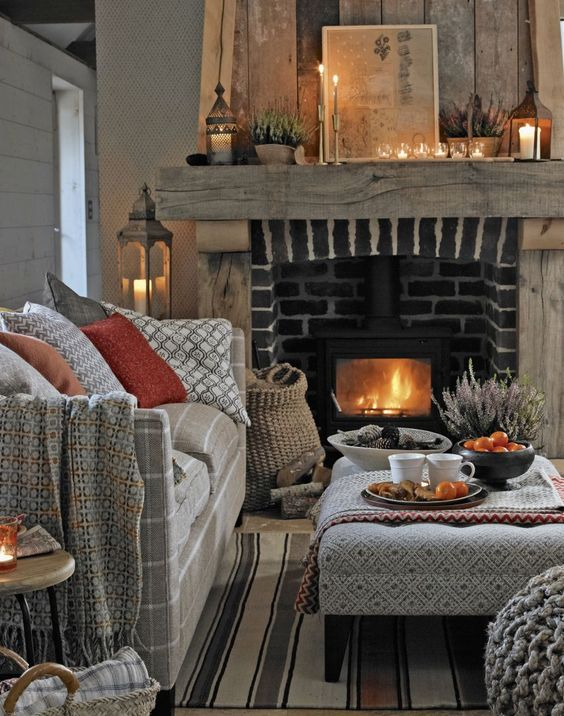 Again with the beams, I'm sorry, I can't help myself.  This interior is stunning, yet simple, which is fitting for drawing attention to the snow-tipped evergreens outside the window.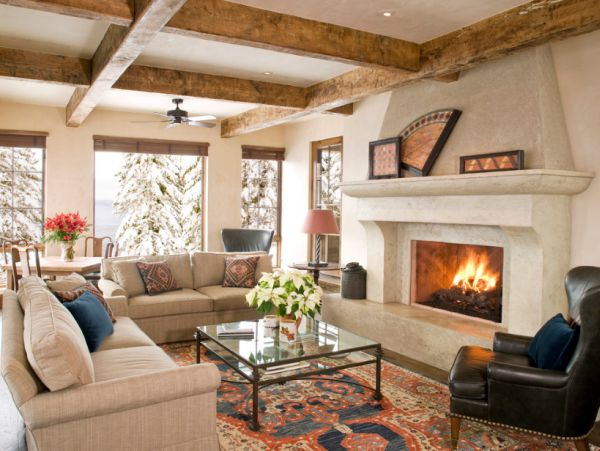 Remember I mentioned wanting to delay getting out of bed?    This room will make you want to just stay there all day, unless you were going to hop out and curl up on the window seat even closer to the fire.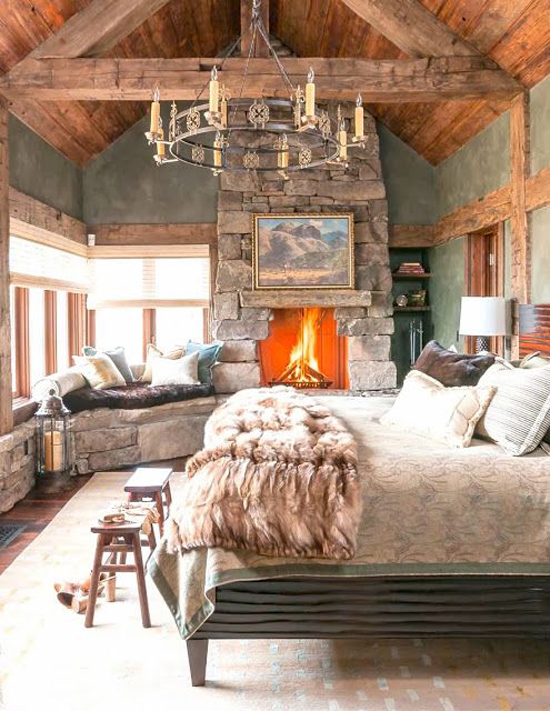 Whoever said that cozy and modern can't coexist?  They totally can!  This bedroom is by Sletvoll, a Scandinavian company with exquisite taste and stylists and photographers that are artists.  If you're looking to kill some time while you're cooped up because it's 20 below, go check out their website.  Unless you can speak Norwegian you won't be able to read it but it's okay because the pictures say it all.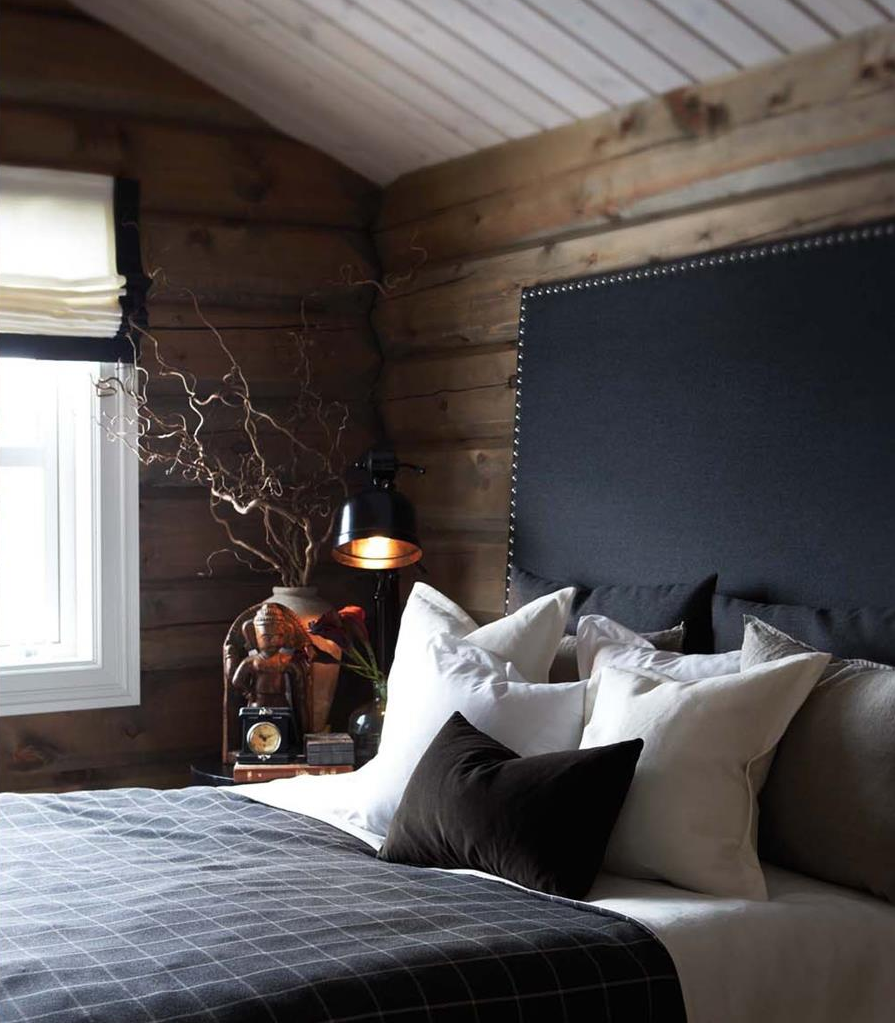 This room reminded me of a much more chic version of many of the upper level apartments I saw when I lived in Germany.  It has a mix of modern elements, like light toned wood, sharp angles, glass and rustic touches in the stone fireplace and chunky beams.  Sure enough, this room IS European, designed by Carolina Juanes and situated in the lovely Spanish Pyrenees.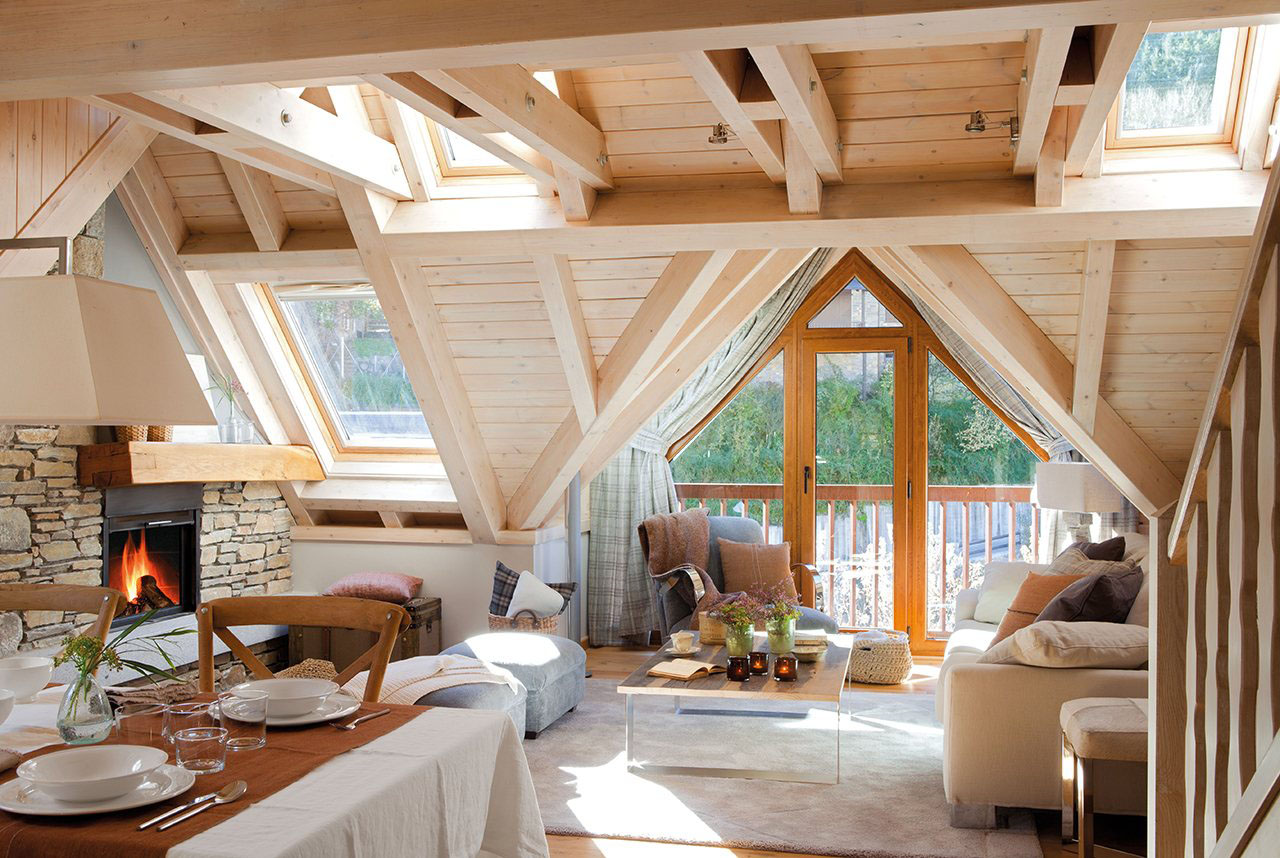 I did it!  I picked a cozy room that has neither beams nor a roaring fire.  This room is from the HGTV Dream home from way back in 2011.  And look, they were way ahead of their time because they picked "Greenery", Pantone's IT color for 2017,  for the sofa.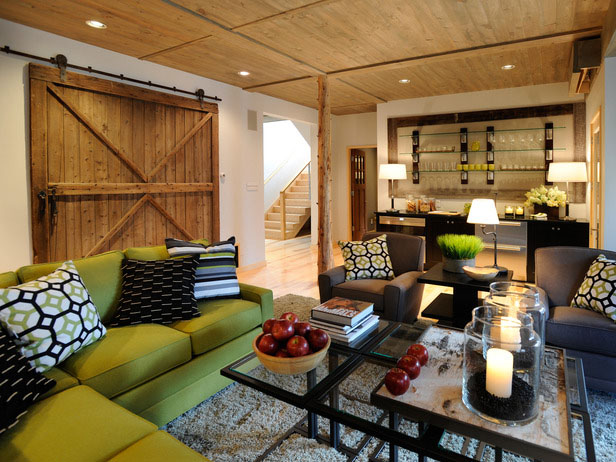 As I perused cozy pictures all over the internet, I was surprised that this one spoke to me the most because it's very modern.  Don't get me wrong, I like modern design, but it's usually not the aesthetic I'm drawn to first, nor the one that you'd think of when you think warm and homey.  Regardless, this is it, so simple, yet so gorgeous.  The wood, the stove, the pendants, the windows, the unique angles, I'll take it!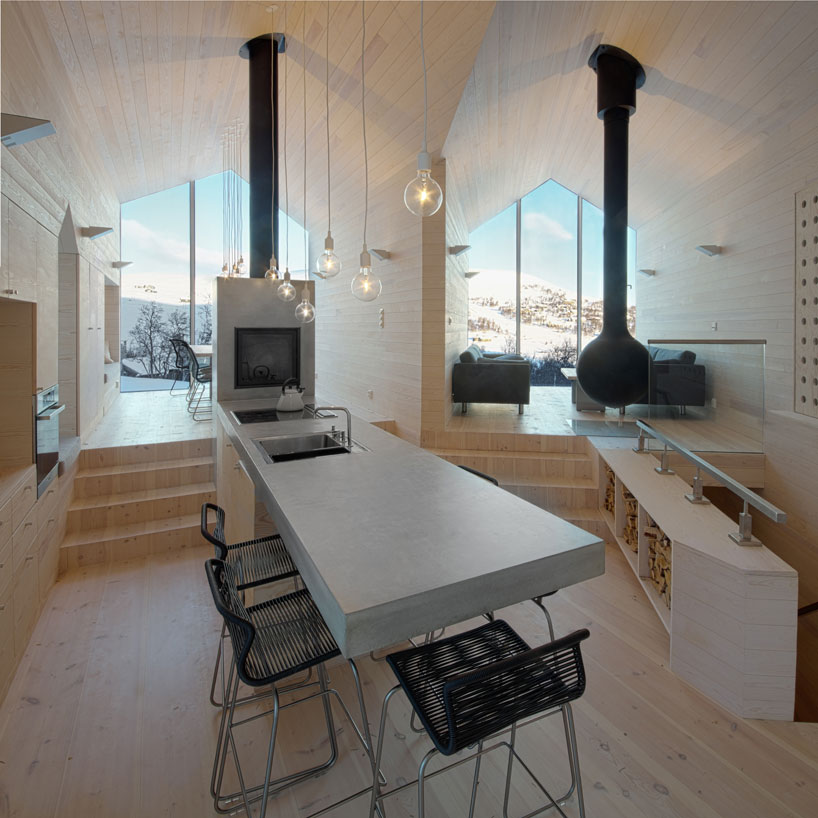 And dare I say, the exterior is even better.  Again, the Norwegians are killing it with combining modern and snug.  True, I suppose they should have it down since they spend half the year in permafrost darkness.  This vacation property is the brainchild of Reiulf Ramstad Arkitekter.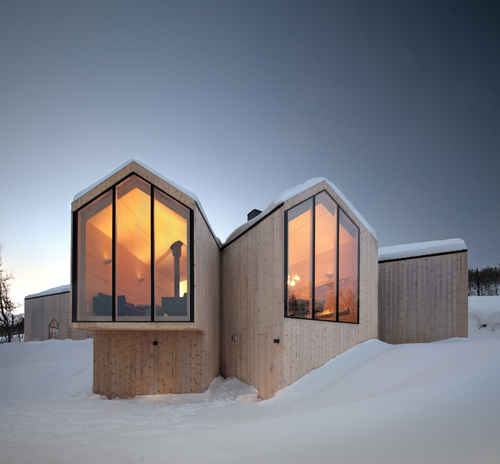 Where would you like to hunker down during this pre-holiday polar vortex?  Stay warm!